Embrace the flexibility that you really need for your portfolio. Give a personal touch to each project page with custom colors and background images.
Meth offers the maximum flexibility with the less possible complexity. Especially for your portfolio pages, you do not need to set any other options other than your project images and the content of the page, all through the native WordPress editor.
We are impressed with Jason and his team. Highly efficient and super organized
Jason Stewartson
The ego center of an observer looking "through" a computer monitor to a virtual outside world using a stereoscopic display system. That is, to a person looking through a stereo "window" to a virtual "outside".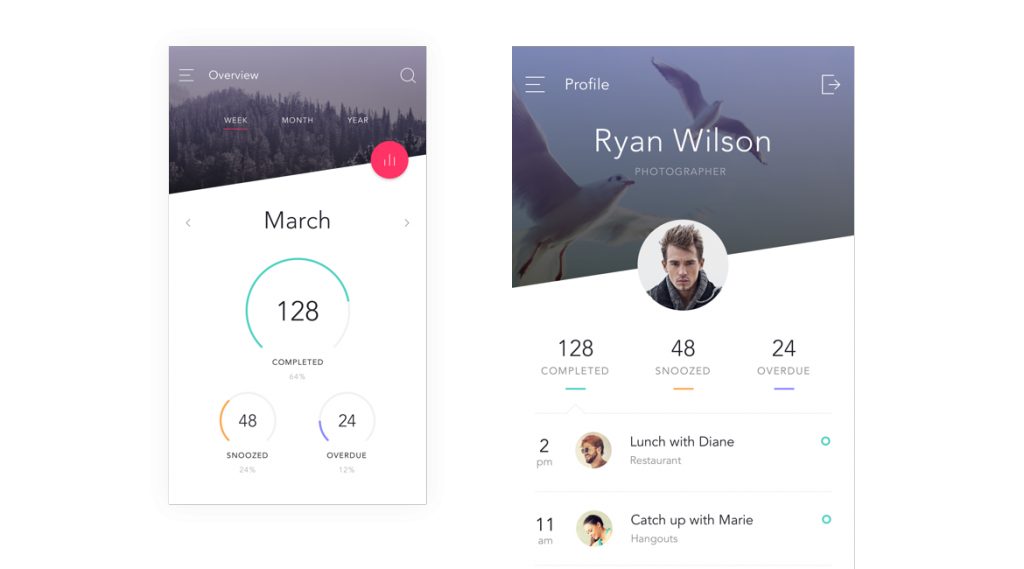 Serious about UI design?
All the awesome app screens you see spread across the portfolio section come from the awesome DO UI kit by Invision. Make sure you check it out if you are into UI/UX design.